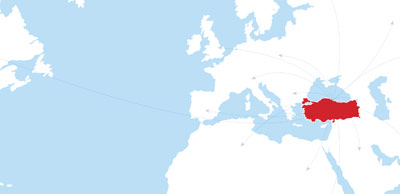 About Us
Imaretcioglu LTD is a pharmaceutical contract manufacturing company, specializing in small volume parenteral solutions
(1 mL to 15 mL) filled in glass ampoules.
Our state-of-the-art parenteral manufacturing facility is designed and operates under current Good Manufacturing Practice (cGMP) standards and offers customers services to meet their needs.
Our facility is approved by Republic of Turkey Ministry of Health Turkish Medicines And Medical Devices Agency in 2007. Our regulatory history includes successful completion of many client audits.
Our Mission
As Imaretcioglu, we are committed to provide high quality and safety generic pharmaceutical products to our customers.
Vision
Our vision is to grow in Turkish market and expand our activities in foreigner markets.
Values
We have employees with high ethical standards that enable us to be trusted and respected company for our customers.
Our Quality Policy
- to carry out all operations in accordance with current Good Manufacturing Practices in order to assure production and distribution of the pharmaceutical products at the quality, safety and efficacy required for their aimed use,
- to improve product quality by giving priority to efficient work and doing quality control activities regularly,
- to meet customer's needs and expectations in terms of product quality and timely delivery of orders
- to constantly invest to our employees and the latest production technologies in order to comply with latest production standards.
- to improve constantly Quality Management System and increase its efficiency through participation of all employees.